The Southwest Area Regional Transit District (SWART) has been a stand-alone transit system since June of 2012. As a political subdivision of the state of Texas, SWART is a Rural Transit District under the Texas Transportation Code, Title 6, Subtitle K, Chapter 456.
The agency serves the Middle Rio Grande Region of Texas, which includes the counties of Dimmit, Edwards, Kinney, La Salle, Maverick, Real, Uvalde, and Zavala. Some services are also provided in the county of Val Verde.
Also known as Southwest Transit, SWART has been providing rural public and medical transportation services since 1981.
Swart Forms a Non-Profit to Support Mobility Initiatives
The Southwest Area Regional Transit District (SWART) announces the formation of the non-profit organization, Partners In Transit, Inc. which will support mobility initiatives in the Middle Rio Grande Region. The newly formed organization will be a separate entity of SWART and will operate as an educational and charitable organization in support of addressing mobility challenges and public transportation services.
As stated in its Summary of Purpose outlined in its legal filing with the Texas Secretary of State, Partners In Transit will operate in the following manner: "Allowing our rural communities to have access to mobility solutions such as public transportation will provide residents the freedom to go anywhere they choose thus, enhancing their quality of life. In addition, public transportation is an economic driver that impacts the Middle Rio Grande Region by providing access and support to retail, employment, health care, higher education, tourism, and socialization. Partners In Transit, Inc. is being established as a non-profit entity to enhance transportation services within the Middle Rio Grande Region, especially for those with special needs who depend on public transit as their lifeline to their community. Partners in Transit, Inc. will raise funds through grant awards and donations. Funds raised will be used to assist the transit stakeholders in creating new programs, funding unique transportation services, and implementing ongoing transportation options. Door to Public and specialized transportation services providers are more than the buses they operate. They have a level of care and concern for those who use the services, and as SWART has experienced, we create a safe, reliable, and affordable transportation alternative to enhance mobility. Partners In Transit, Inc. needs to ensure this type of transit service is maintained and enhanced as we move into the next phase of serving the rapidly growing population of Southwest Texas."
The mission is to support mobility solutions for all through the promotion of collaboration, advocacy, and education. The vision is to provide mobility and self-sufficiency to residents of the Middle Rio Grande Region of Texas while supporting & enhancing community development and economic development.
According to SWART's General Manager, Sarah Hidalgo-Cook, who will also serve as the Executive Director for Partners In Transit, Inc., "We have been working on the formation of the non-profit for almost a year with the blessing of our board of directors. SWART is a local government, and we will be the first standalone rural transit district in Texas to form a non-profit to support mobility, although there are others across the nation who have done so very successfully. We are beginning to see other rural transit districts following our lead. We are excited with the opportunities it will create for the region by being able to tap into alternative funding resources, generate matching funds to support public transit, and to enhance mobility management initiatives. ". Cynthia Rodriguez, SWART's Assistant General Manager, will serve as the Deputy Director, while the SWART Board of Directors will also serve as the governing board of the non-profit organization. The board members include Judge Bella Rubio (Real County), Judge Souli Shanklin (Edwards County), Judge John Paul Schuster (Kinney County), Judge Bill Mitchell (Uvalde County), Judge Cynthia Martinez-Rivera (Zavala County), Judge Leodoro Martinez III (La Salle County), Judge Martha Alicia Ponce, (Dimmit County), and Judge Ramsey English-Cantu (Maverick County).
For more information about Partners In Transit, Inc. or SWART, please contact Sarah Hidalgo-Cook, at 830-278-4155 x 3009 or [email protected].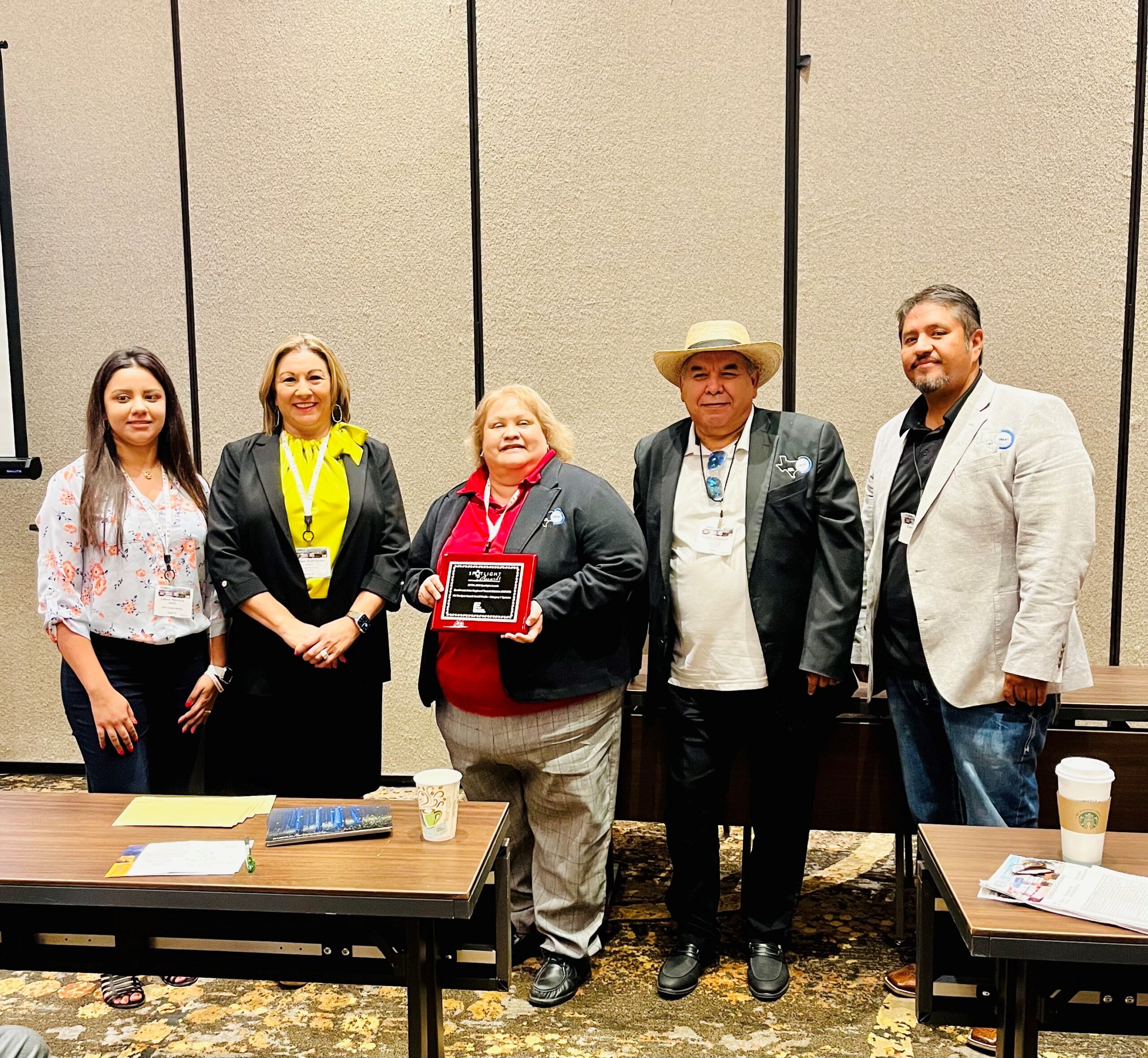 SWART RECEIVES MARKETING AWARD
The Southwest Area Regional Transit District was presented with the 2022 Social Media Spotlight Marketing Award by the Southwest Transit Association (SWTA) on July 26 at their Summer University Conference and Training held in Rogers, Arkansas. SWART, who recently celebrated their 10th anniversary as a standalone transit district, was recognized for their service video that was shared on their social media accounts which included Facebook and Twitter. The videos were developed in-house by SWART staff at no cost.
The Mission of the Southwest Transit Association is to strengthen members' ability to provide public transportation and mobility services across the region through education, communication, and advocacy. Membership to the association includes transit systems from Arizona, Arkansas, Colorado, Kansas, Louisiana, New Mexico, Oklahoma, and Texas.
"We were very excited about this award since other larger transit systems have their own marketing departments and budgets. They develop professional videos and have the funds to do so. Our staff was inspired while listening to other awardees at last year's SWTA event. They came back to SWART and developed our own video. I am extremely proud of their motivation and initiative to be creative and diligent", boasts Sarah Hidalgo-Cook, General Manager.
Cynthia Rodriguez, Assistant General Manager, developed the video; Carlos Mallen, Chief Operations Manager; Frank Villalobos, Security & Training Technician; and Juan Rodriguez, I.T. Technician. It was produced in English and Spanish.
Due to SWART's innovation of producing a video on a shoestring budget, Sarah Hidalgo-Cook, General Manager was asked to be a presenter at the marketing session during the conference which presentation was entitled "Marketing Your System on Little to No Money". The presentation included all facets of marketing SWART''s services from public service announcements, bus wrapping, mobility management initiatives, presentations, Facebook Live, and seeking non-federal funds to support such activities.
"We have had to be creative when it comes to marketing our services. Marketing is not an allowable expense under our federal and state programs, so we cannot use these funds to market. Collectively SWART staff finds avenues through creative thinking and planning to market our services" adds Hidalgo-Cook.
SWART provides services in the counties of Dimmit, Edwards, Kinney, La Salle, Maverick, Real, Uvalde, and Zavala. For more information on SWART services, please visit our website at www.paseoswart.org or call our toll-free line at 800-499-1617.
SWART to Transition to Electronic Fare Payment
Beginning November 1, 2022, SWART will no longer accept cash on its demand response door to door routes. Riders will transition to an electronic fare card that can be filled by calling SWART's dispatch office or by visiting their offices in Uvalde or Eagle Pass. Riders can also pay for their rides by using a credit card or bank card when they call to schedule their ride. Riders will be able to track their fare card balance on the My Ride App which also allows them to track their estimated time of arrival of their bus.
SWART began utilizing the electronic fare card for some of its services in 2020 prior to the pandemic. As the need for social distancing during the pandemic, more and more riders opted for the use of the electronic fare card. SWART has now transitioned all of its demand response services for both local and out of town trips to the electronic fare card system for easier accountability and safety. This change will affect SWART's service area which includes the counites of Dimmit, Edwards, Kinney, La Salle, Maverick, Real, Uvalde, and Zavala.
Riders can refill their fare card in any increments but no less than $10.00. The initial fare card will be given to the rider. If the rider loses or misplaces the card, there will be a $5.00 charge to replace the card. Any balance left on the lost card will be transferred over to the new replacement card.
"This really has been a long time coming for SWART. This will keep drivers from having to manage cash which is a safety precaution not only to deter the transition of COVID and other communicable illness, but also so they do not have cash in their possession which can place them in vulnerable situation. This transition has been taking place for some time, but we will use the month of November to complete transition the remaining ridership to complete electronic payment.", states General Manager, Sarah Hidalgo-Cook.
For more information, riders can contact SWART at 800-499-1617
An Award-Winning Transit District
 In 2017, SWART received the award for Excellence in Grant Management from the Federal Transit Administration. We look forward to further serving the people within our jurisdiction according to the same high standards we have been upholding for years.
SWART is affiliated with several prominent transit organizations. These are:
American Public Transit Association
Community Transit Association of America
Southwest Transit Association
Texas Transit Association
Are you interested in learning more about our organization and services? Don't hesitate to get in touch with us today.
https://www.aarp.org/livable-communities/community-challenge/?cmp=RDRCT-61887811-20200707
If you are looking for a business near your area, please visit our Gold Friend at the following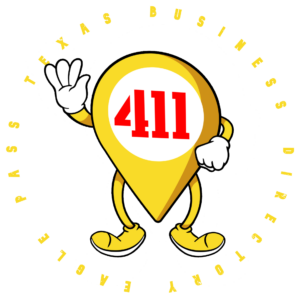 https://www.eptx411.com/ or www.crystalcitytx411.com